BUILDING TRUST
_________________________________________
The ability to build trusting relationships distinguishes those who flourish from those who falter – especially when navigating beyond our formal authority.
Trust is a powerful accelerator to performance and when trust goes up, speed also goes up while cost comes down. This session will help you leverage trust as a tangible strategy for getting results.
You'll learn to leverage trust to create more productive relationships with your boss, peers, and employees. Develop skills to influence others, enhance your credibility and manage difficult situations.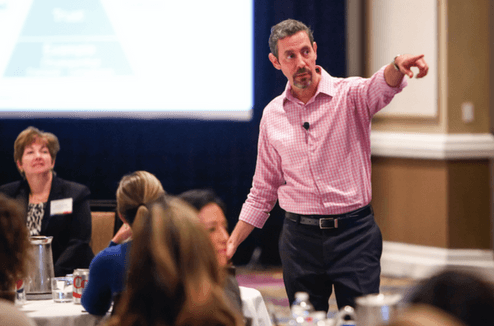 Confront issues head-on
Hold difficult conversations that get results and maintain the relationship
Discover the "operating system" every relationship has and use it to solve relational problems
Behaviors that build and restore trust
A model to ask for what you need and get it
Overcome "emotional hijackings" that prevent us from asserting influence when emotions run high