ACCELERATING ENGAGEMENT
___________________________________________________________________
The key to a high-performance culture is creating an environment in which employees can fully invest themselves in their work.
Only when employees are engaged and committed to their roles can the company tap into the "discretionary effort" that leads to peak performance.
This fast-paced, informative session will provide you with a host of tools and strategies. You'll be able to use them right away to transform minimally engaged employees into a workforce that goes the extra mile for your business.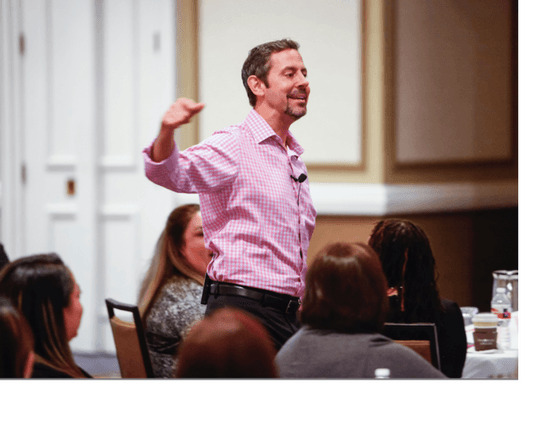 Explore factors that create sustained employee engagement – for EVERY generation
Discover the gaps between what leaders THINK they do vs what employees EXPERIENCE
Learn tangible practical tools to clarify expectations, provide difficult feedback and offer recognition
Hold employees accountable while maintaining their commitment
Learn a method to provide super-fast development conversations focused on the future
Realize team engagement and performance by putting your teams' strengths to work